NCCP Accomplishments in 2018
2018 was a banner year. We are proud of what we and our partners have accomplished.
Here is a summary.
Habitat improvement by adding wood instream….
Eleven projects; 14.9 miles treated; 918 pieces of wood installed instream on the Ten Mile Watershed (1 tributary); Navarro Watershed (2 tributaries); Noyo River Watershed (1 tributary); Big River Watershed (2 tributaries); Garcia River Watershed (2 tributaries); Eel River (2 tributaries treated); and Albion River (mainstem).
Road drainage improvement and road decommissioning…
Two projects; 2.35 road miles decommissioned; 5,515 cubic yards of sediment saved from flowing into the South Fork Eel River and the Noyo River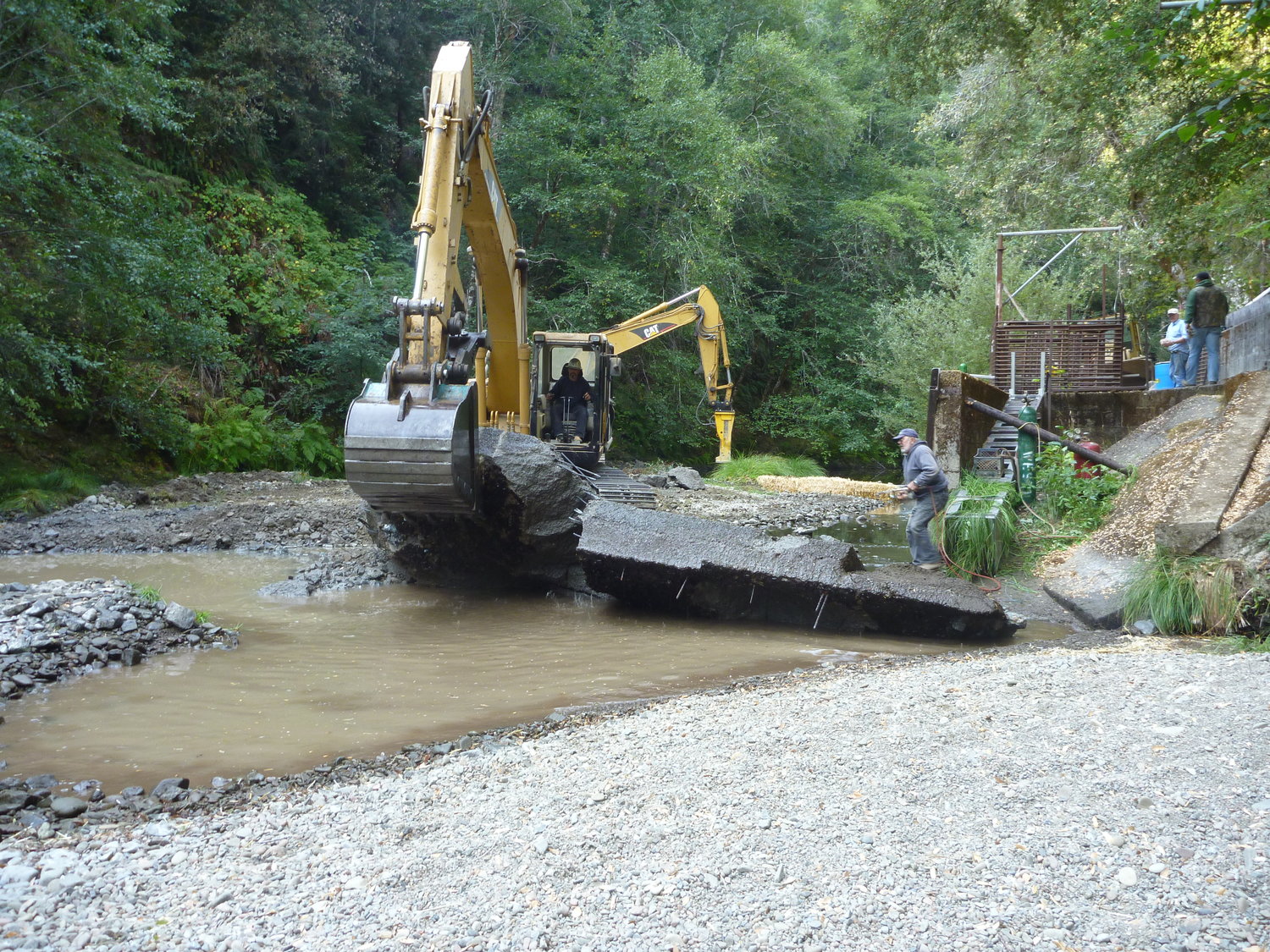 Improving fish passage and reconnecting channels…..
Three projects; 1 stream mile opened up for salmon and steelhead on Big River, South Fork Eel River, Van Duzen River
Two Fish Passage Projects; 3.72 stream miles expected to be opened to salmonids in the Navarro and Van Duzen watersheds.